Oyster Recovery and Recycling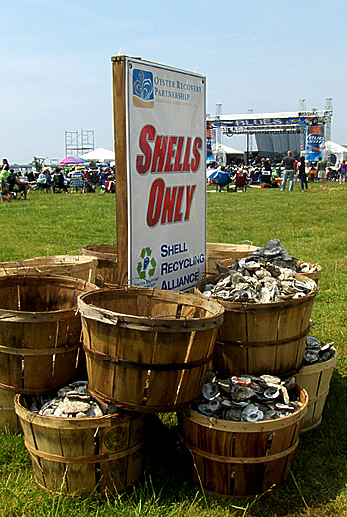 ProShuckers is partners with Shell Recycling Alliance and the Oyster Recovery Partnership (ORP).
Here is how we participate.
ProShuckers collects oyster shells from parties we cater and festivals.
We put shells in ORP containers in Grasonville, MD.
These shells are shipped to the University of Maryland Center at Horn Point Hatchery in Cambridge Maryland.
After the shells are dried and cleaned, spat, baby oysters, are placed on shells.
These shells are placed on new and old oyster beds, sometimes these beds are also made from recycled shells
You can find out more about the Oyster Recovery Partnership by visiting www.oysterrecovery.org
For more information about what ProShuckers can do for your next party, e-mail or call Steve at 443-520-0729.